5 top medical schools in UK ranked
This article is for those (or those whose family members, friends and network) aspiring to pursue a medical course in the UK, and subsequently embark on the clinical related career such as medical doctor, nurse, pharmacist or highly specialized areas such as surgery, ophthalmology, neurology, public health and so on.
Between 2008 and 2011, the medical profession has been noted as the most lucrative career, with a number of specialist jobs in this field dominating the list of the highest paid jobs in the US. These include anesthesiologist, surgeon (general and oral & maxillofacial), orthodontist, obstetrician and gynecologist, internist and other physicians. Apart from the US, medical career is also a highly paid profession in other developed nations such as Australia, Japan, Singapore and the UK itself.
All these 5 universities are ranked in the world's top 50 in the field of clinical, pre-clinical and health by the Times Higher Education (THE) for academic year 2010/2011. 3 of them are in top 5 – Cambridge 3rd in the list (behind Harvard and Stanford), Oxford in 4th and Imperial College in 5th. UCL and King's College are in 9th and 27th respectively.
The 5 top medical schools in UK are ranked as followed:
1. University of Cambridge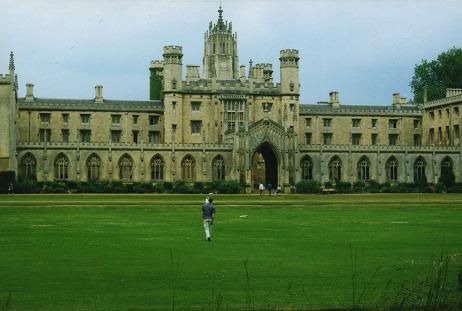 Cambridge University is the second oldest in the UK after Oxford, and was in fact established by a number of people closely associated with Oxford.  Apart from THE, the QS (Quacquarelli Symonds) also ranked its medicine programs highly at 2nd place.
Cambridge highly reputed medical courses include neurology & neurosurgery, transfusion medicine, anesthesia, clinical pharmacology, oncology, pediatrics, radiology and primary care. Cambridge is a place for those who desire to become keen scientists with outstanding aptitude for scientific research and discoveries. But it's not going to be easy to get in though.
[image: ezinemark.com]
2. University of Oxford
Historians are still undecided on the exact foundation date of this prestigious school, but Oxford remains to be considered among the oldest tertiary institutions established. University ranking tables never overlooked Oxford in their lists; the university has always been in the top 5 for any given category.
Medicine in Oxford is divided into four major course stages and types: pre-clinical (1 to 3 of a 6-year course), clinical (year 4 to 6), accelerated (an intensive 4-year course for graduates trained in experimental and applied sciences) and electives (sort of exchange program with other students in the UK or overseas).
[image: dotting.met]
3. Imperial College London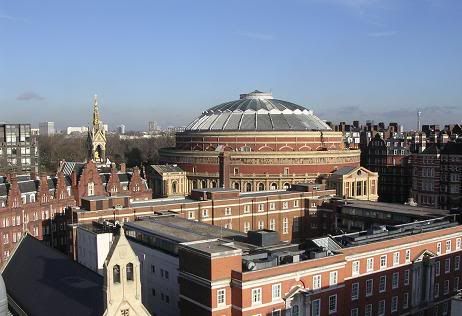 Imperial College is highly suited to those medical students with keen interest in to live within the vicinity of the urban lifestyle. Apart from medicine, it's also a top notch venue for other academic specializations including engineering, business and sciences. Currently, there are more than 13,000 students in the school, backed by over 3,000 academic and research staff.
Despite only being in existence since 1997 (formed through mergers between Imperial and St. Mary's), Imperial's medicine school is among the largest in the Europe, in terms of number of students, number of staff and research revenues. Its biomedical research is one of the most highly funded clusters.
[image: ic.ac.uk]
4. University College London (UCL)
Backed by some 4,000 academic staff (among the highest in the UK), UCL is mainly divided into eight constituent faculties, which collectively helm 100 different departments, institutes and research centers. UCL has the history of being the first English university to begin admission of students regardless of the religion.
Yearly, UCL open medical intake for about 300 students every year for MBBS, in addition to postgraduate program and clinical training. The medical school is also located in the heart of London cosmopolitan, a rather expensive city.
[image: victorianweb.org]
5. King's College London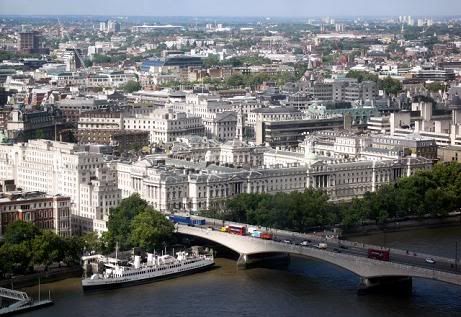 Like it or not, the last in the list is also one situated in London. King's College, which has produced 10 Nobel Prize winners (who include former faculty and alumni), is home to six Medical Research Council centers. It was also one of the two founding members of the University of London, a federation of 31 affiliates.
King's College medical school offers undergraduate courses, MSCS, diploma, certificate, PhD studies, and professional short courses to thousands of students every year.
[image: kcl.ac.uk]