If you are working full time but good at something else, consider freelancing or offering your service on part time basis. You can never know what kind of effect it can do to your career, or how your life can be changed.
Carolyn Davidson was a graphic design student at Portland State University, United States.
One day, a guy, Phil Knight, who was an accounting teaching staff at the university, came across her while she was working on a class assignment and overhead her predicament in not being able to afford oil painting class. Carolyn was approached and told, "Perhaps, if you do something for me, you can get some extra money."
Phil, who at the same time was also running a sports equipment company, requested her to design a logo to incorporate into his company's shoe design. He was being chased by a looming production deadline and was in a rush to come out with a suitable logo.
Carolyn drew a number of potential logo designs on tissue papers, and 'tried' it on some shoe drawing, just to get the feel how the whole thing looked like. The designs were later submitted to Phil. Phil went through the designs, and asked, "What else you have got?" He wasn't completely satisfied with the results.
Nevertheless, he settled for one after rejecting the rest. He did not even really like the one he selected and said, "I don't think I like this, but let it grow on me."
Carolyn billed $35 for the logo. Soon after graduating, she was invited to work with Phil's company.
The rest is history now. The design, coined as "Swoosh," the official logo of Nike, is considered one of the most recognized brand logos in the world. The logo's rise to prominence catapulted Carolyn's status into the world of fame, and elevated her into a celebrity status of sort.  Her story becomes a subject of much discussion in the field of design architecture.
Nike itself today is a 30,000-employee strong company and sold $19 billion worth of products in 2010.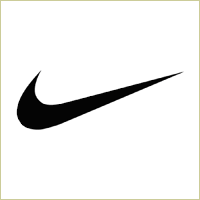 Carolyn left Nike in the 80s. Later, Phil invited her for a dinner and presented her with a diamond ring and some of the company stock, worth about $150. She never sold any of the stock, which today has grown to over $600,000 in value. She maintains a modest life, but was able to retire in 2000.
What started as a freelance assignment eventually made a complete turn-around to Carolyn Davidson's life. From a struggling student, she was offered a full time job with Nike (then Blue Ribbon Sports), and enjoyed the extraordinary success of Nike and appreciating it.
Therefore, the next time you are asked to do something on a freelance basis, always be open minded about it. Who knows what kind of life-changing effect it can bring about?
Image: Luxology.com