How to build a successful career? A highly successful career like Oprah?
There can only be one Oprah Winfrey. No one can replace her, nor can anyone imitate the exact success of the recently-retired talk show legend. The Oprah Winfrey Show, the show that catapulted Oprah into world fame, has been recognised as the highest-rated ever program of its kind in history. She was ranked as the richest African American in the 20th century.
Many studies and assessments referred her as the most influential woman in the world, drawing comparisons with the likes of Gandhi, Dalai Lama and so on. Her retirement evoked a deep sense of sadness, with her last show drawing tears and filled with emotions.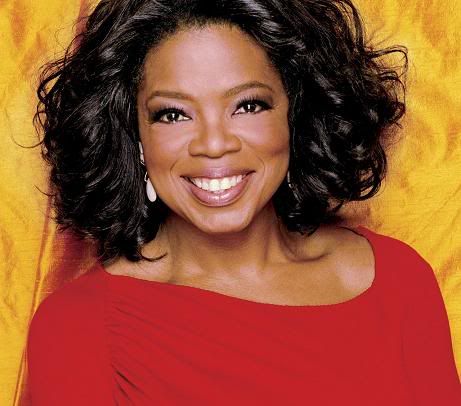 What makes Oprah so incredibility successful in her career? What are her characteristics that we can learn from and practice to bring our own career to new heights? How to build a successful career like her?
1. Person first, businessman(woman) later
For Oprah, money is important to her, just like for the rest of us. But unlike the majority, Oprah never makes it a priority. Championing causes and inspiring changes are her utmost important desire. Oprah approaches and looks at people's problem with humane eyes; the eyes that seek to fulfil people's heart with hope and aspirations.
Forums and people-to-people live discussions were considered taboo long before she entered the industry. But through her human approach, she almost single-handedly reinvented them, and change people's perception on talk shows.
2. Unwavering compassion
Oprah's dark past experience has shaped her into a woman of compassion. Story has it that she was sexually abused as a child, and as a result became pregnant at a tender age of 14, with the son dying in infancy. She was fatherless and lived with a barber. Her rise to stardom was not carefully weaved and planned.
Oprah is woman with a deep sense of responsibility. She observes. She watches and listens. She empathises.
3. The desire to showcase
Oprah believes, being a person with almost unlimited access to screen, she can put people's grievances, dilemmas and even successes into limelight for others to see. She uncovered the undiscovered. Charice Pempengco, the Philippine-bases singer who now stars in award-winning Glee series, knows this too well. She owes the glittering success much to Oprah's approval and endorsements. The Oprah Winfrey Show highlighted issues of poverty, abuses, legal victimisations, success of normal people, addictions (drugs etc.), and many more.
4. Focus first, diversify later
Oprah discovered herself to possess natural skills and flair in broadcasting. She moves audience. She gets the whole room glued to their seat. Knowing her own strength, she took advantage to create maximum impact. She did not go auditioning for Broadway shows, climbed the Everest in record time or formed dance partnership with Janet Jackson, but rather stick to her most prized asset – hosting talk shows.
Only later, after stamping her authority in her niche, she went into other fields that include acting, book writing and producing.
5. "Everyone can be powerful."
Oprah's power has transgressed beyond what people can imagine. When Barrack Obama was contesting for the Presidential office, Oprah made it clear of her support to him. A day after Obama's success in securing the President's post, analyses surfaced indicating that Oprah's endorsement alone resulted in one million votes for Obama. To her, any single, oxygen-breathing man or woman in this world can be powerful, if they want to be.
If anyone wanting to achieve greatness in their career, it can never be wrong to have Oprah Winfrey as their idol to follow.
"If you really want success, don't make it your goal. Instead, work towards being significant. Success will follow naturally." – Oprah Winfrey.
Oprah is truly an inspiration when people want to learn how to build a successful career.
[Image: teeveetee.blogspot.com]